Queen Victoria Night Market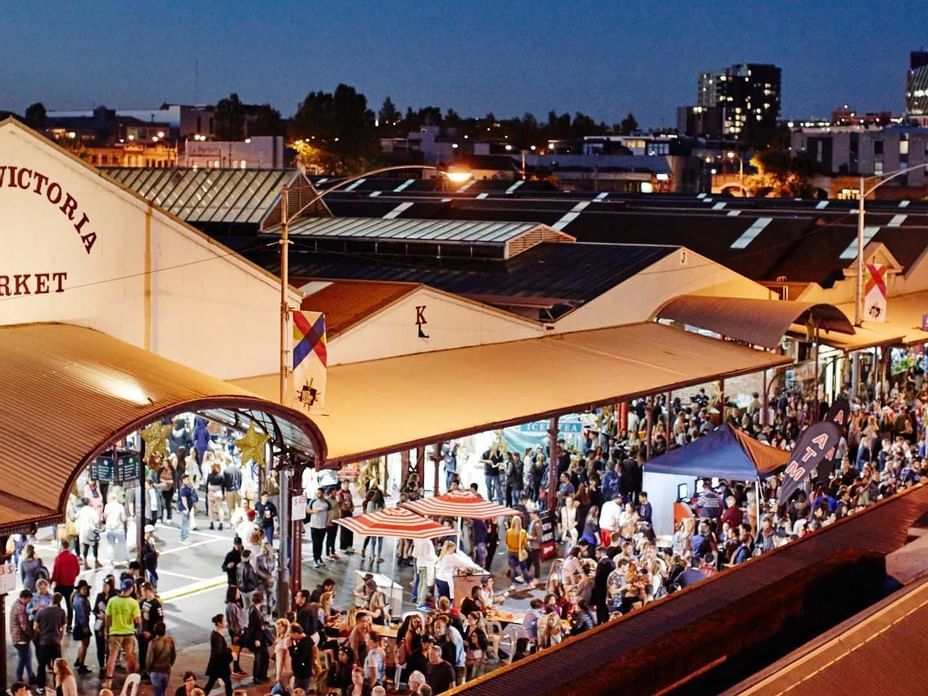 Melbourne's original Night Market returns to Queen Victoria Market from November 4.
The festival-style atmosphere will heat up hump days when the Summer Night Market brings over 150 stalls of global street food, vintage fashion, eclectic wares by some of Melbourne's craftiest artisans, cocktails, a beer garden and live music to its 18th season.
Eat and drink your way around the world one dish at a time with more than 50 street food vendors from every corner of the globe. Start with Vietnamese from Nem n Nem, traverse your way to Italy with pizza from 400 Gradi and head to the heat in a new BBQ pit with Burn City Smokers and Blue Bonnet.
Summer means cocktail bars to cool you off with Pimms on the drinks list while live music and roving performers keep you entertained. Or head to the Little Creatures Beer Garden, which serves up a host of signature brews.
Melbourne VIC 3000, Australia 3000 Melbourne Australia